Internet
Five (5) Best Internet Tools to Succeed in this Digital Age
The continuous innovations towards tech have given rise to the creation of several internet tools which are useful in various ways. These tools are great, lovely, mostly free, and works great for users of all classes. You can use this post as a guide to adopting new internet tools for use in 2020 and beyond.
This is about the top best internet and internet browsing tools to adopt and use in 2020 and beyond. It is one of the best lists of internet tools for seamless surfing and increased productivity.
Here are tons of internet utility tools to adopt and use. They are categorized for your use and for easy navigation as well. These internet tools are top class, well designed, and worth adopting in 2020 and beyond.
As it is with our other lists, we'll update this list of top best internet tools from time to time. This is in a bid to keep you abreast of the most useful tools at all times.
Truly, there are no better ways to get access to what's on the internet except via an internet browser. So, they are one of the first tools to consider when talking about the top best internet tools to use.
While internet browser are necessary, it's not all of them that are fast, safe, and secured. The most trusted and popularly used internet browsers that you shouldn't stop using in 2021 are: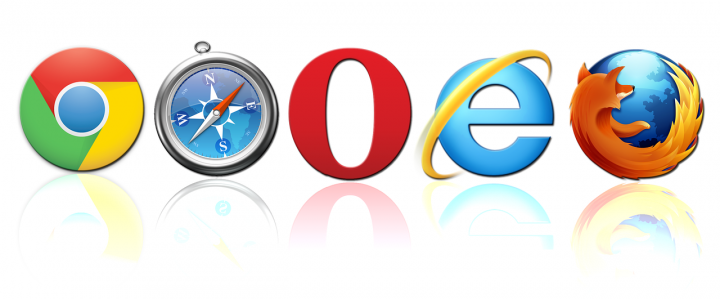 Google Chrome
Google chrome is free and available across all platforms. That is – PC (Mac, Windows, and Linux), Mobile devices (iOS, Android, and etc.), Tablets, and Wearable devices.
It is the favorite browser of many internet users with several billions of downloads/installs on app stores. Chrome web browser is a safe and secured internet browser to use.
Mozilla Firefox
Mozilla Firefox is a free, fast, and secure internet browser. One of the most downloaded internet browsers online and in mobile stores. Just like Google Chrome, Mozilla Firefox is top-rated and available for everyone to use. You can rely on Mozilla Firefox for your browsing, design, and web development needs.
Opera Browser
This browser became very popular during the reign of Java & Symbian OS mobile phones. There were many tweaks one can do on opera mini to browse the internet freely and at no data charge or cost.
Well, even in 2021 this browser will still be much relevant. Its Ad-Blocking feature is still outstanding among others. Opera web browsers (Opera Touch, Opera Web, Opera Mini) are available for PC, Phone, and tablet devices.
Apple Safari/Microsoft Edge
These are the default browsers for Mac OS X and Microsoft Windows 10 devices. While Safari is available for Mac, iPhone, iPod and other iDevices, Microsoft Edge browser (formerly internet explorer) is available on Xbox One and latest Windows machines.
They are a great tool for browsing, networking, local communication, and file sharing.
UC Browser
UC browser is another decent internet browsing tool. It has a friendly UI, comes with useful features and functions. Most people used to see UC browser as a replica of Opera Mini because they seem to have lots of similar features. But, the UC browser is totally different and it is a reliable/safe internet browser to use at any time.
There's an intelligent ad-blocker, download manager, and password keeper with all latest versions of UC browser.